Purpose To Service: An Interview With Brittany Russell of Letter Lane Design Studio
As a little background, the purpose of this series is to highlight incredible women who have turned their purpose into incredible service based businesses. It is also a chance for you to see how creatives in wide ranges of industries are able to offer services related to their specific niches, manage clients and run their based businesses! Throughout the next couple of weeks you will have a chance to read the stories of women who are professional handletters, interior designers, brand stylist and more! I hope you enjoy!
For today's Purpose To Service interview, I'm introducing you to Brittany of Letter Lane Design Studio! I have always admired women who were able to create something so beautiful simply with their hands so Im excited to dig more into Brittany's craft and her business!
Tell us a little bit about yourself and what you do.
I am a hand lettering artist, calligrapher and stationery designer currently residing in Omaha, NE. I started my business in April of 2015, and I offer a wide variety of services including: custom hand lettering, calligraphy, signage, hand lettered logo design, wedding invitation suites and greeting cards. I also love taking on custom projects! Some personal tidbits: I spend my evenings and weekends with my sweet husband, Matt, and our two tuxedo kitties, Sebastian and Bella. When I'm not working on projects for my business, I enjoy getting lost in an amazing book, watching movies, getting together with friends and family, and also spending time outside (when it's warm! I HATE winter).
What is your favorite part about running a service based business?
I have always absolutely loved helping people, and combining that with my love of hand lettering, calligraphy and design makes running my business so amazing. Whether it's creating a wedding invitation suite, designing a logo or hand lettering a decorative sign, I feel so grateful to be able to create something unique and special for each client I work with.
There are a lot of misconceptions about running a service based business, like lack of freedom & the ability to grow your income. What's the biggest myth you've learned to be untrue?
The biggest myth I've heard is the inability to grow your income. In a 9-5 corporate job, you have a set salary or per-hour income, which may or may not offer the opportunity for a raise. Your income is completely dictated by your boss at that company. Running your own service-based business, YOU are the boss, so you are the one dictating how much you make. No, you can't charge super high prices in the beginning, but once you improve your skills and hone in on your niche, you can start charging higher prices. There are many other ways to make money too, such as offering coaching or creating other streams of income that are more passive. I really feel that it's impossible to argue that you can't grow your income in a service-based business, because you are ultimately the one deciding how much you make by how much work you put into it.
Creating a great client experience is the perfect way to keep clients coming back. What do you do to ensure your clients are really getting the most out of your time together?
The key to keeping clients happy is good communication. I've found that the best way to do this is to lay everything out for them from the beginning so they know exactly how your process works and what they can expect to get in the end. You also need to know what exactly the client is expecting from you from the get-go, so I like to send questionnaires that are tailored to the specific project, and once they book with me, I will give them a full timeline for the project and answer any additional questions they might have before I start working.
What tools or systems are a must-have to help you run your business smoothly?
My #1 tool is 17Hats. Before I had this amazing tool, I was always scrambling with all the to-do's when I took on a new client. With 17Hats, I can set up all of my processes, quote/invoice/questionnaire templates, automated emails, and so much more. I absolutely love it, and would be totally lost without it. I also love Wave, which makes it so easy to track my income and expenses, and it's free! Another of my favorite tools is definitely Squarespace. Squarespace makes setting up and running a website SO EASY. Anytime I create new work, I can easily update my portfolio in just a few minutes. It also makes it so easy to write and schedule blog posts. These tools are definitely my top three for running my business. :)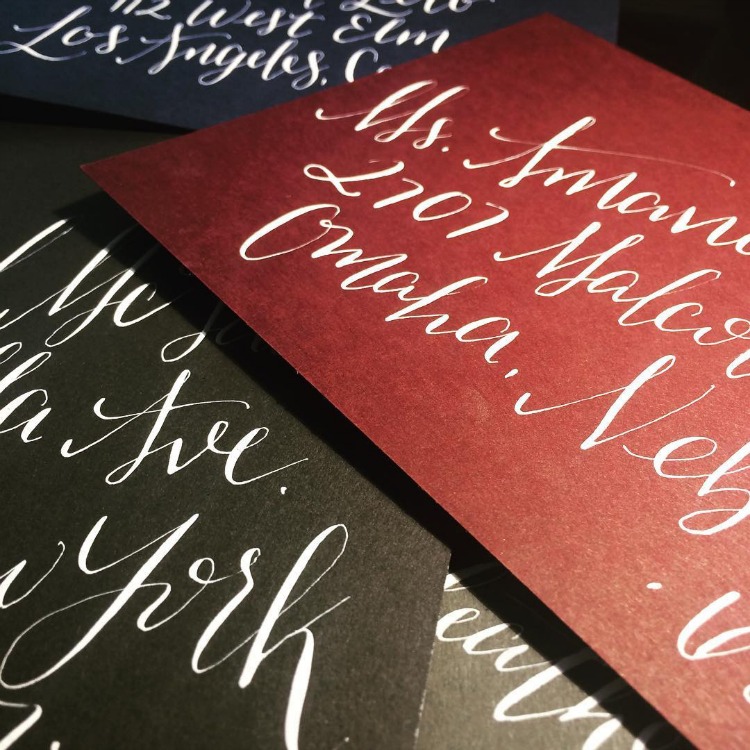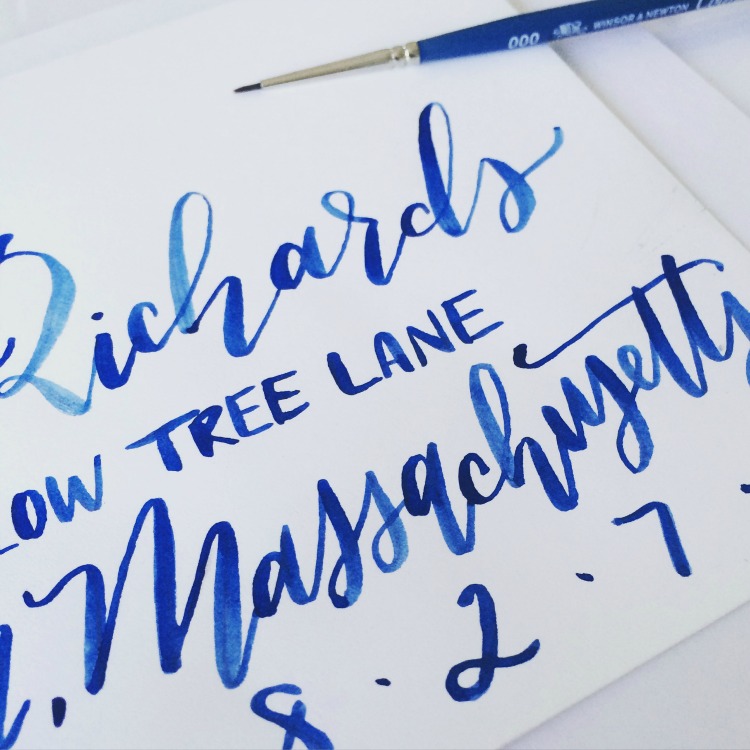 In order for a service based business to thrive, you have to have new clients! What marketing strategies have helped you to attract and find new clients?
Participating in Facebook groups and posting my work on Instagram and my other social media outlets have definitely helped me find and attract new clients. When I first started, I definitely struggled, and really had no idea how to go about finding those first few clients. I've found that being active on social media has been an immense help. Posting on my personal Facebook feed has been great, as I am able to reach family and friends, who then ask me to create something for them, which in turn leads to word-of-mouth referrals. Having business cards on you at all times is also extremely important! You never know when you'll run into someone looking for exactly what you do :)
What advice would you give another creative wanting to create a service around their purpose?
My biggest advice would be to figure out what you absolutely love to do and what you are good at, and then find a way to get people to pay you for it. Don't make your end goal all about money. You need to start your business with a passion for what you are offering, not with the goal of making lots of money, otherwise you will just burn out extremely fast. The money does not come easy, and you're have to work really, really hard -- know that going in. You also need to find other business owners that you can go to for support, some doing similar things as you and some in completely different industries. Since starting my business, I've found it difficult to explain the goings-on in my business to family and friends, that they just don't understand. You need to be able to have someone you can go to when you have questions, are stressed or just need someone to talk to about your business that really "gets it."
Keep up with Brittany
WEBSITE | SHOP | INSTAGRAM | TWITTER
Ready to launch your service based business or revamp your current offerings? Enrollment opens for my Purpose To Service ecourse in just a couple of weeks! Click the picture below to be the first to know when the course launches PLUS receive an exclusive $60 discount and a free copy of the Perfect Service checklist!